team STAR
Group lessons after obtaining your 3rd star

On the way to the Bronze, Silver and Gold Star !
Throughout the week the children will progress in their groups in a friendly & enjoyable atmosphere. They will be taught by our instructors each of the necessary techniques to help them prepare to pass the appropriate 'Star' test.


COMPetition course

Group lessons after obtaining your gold star

After skiing for a while and moving through the ranks of the ESF levels and badges, your child may want to experience how the professional skiers do it.
You child has successfully passed his Gold Star and would like to continue progressing and do some slalom training.
This is the perfect course to learn and perfect slalom techniques.
At the end of the week the children could race in the weekly giant slalom (la Flèche) or slalom (le Chamois). The entry is free.
They will be able to see how they placed on a national level on Club ESF.
GROUP LESSONS AFTER OBTAINING YOUR GOLD STAR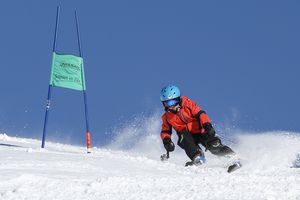 The
competition
course is not available for this period but only during school Holidays.
If you woulk like more information about this course, please change the dates of your stay.
During your holiday your child can follow
private lessons
. Why not give
snowboarding
a try in a group?
Your child will be able to be registered at the Fleche slalom race that is running every Friday.