Ski lessons: Beginner and Intermediate
Don't be afraid to put on your skis and discover the pleasures of skiing with our beginner ski lessons.
In complete safety, you'll learn how to ski and enjoy the slopes at your own pace under the expert guidance of a ski instructor.
As part of a group made up of adults and teenagers who share your worries as well as your goals, you'll make progress in a friendly and fun atmosphere.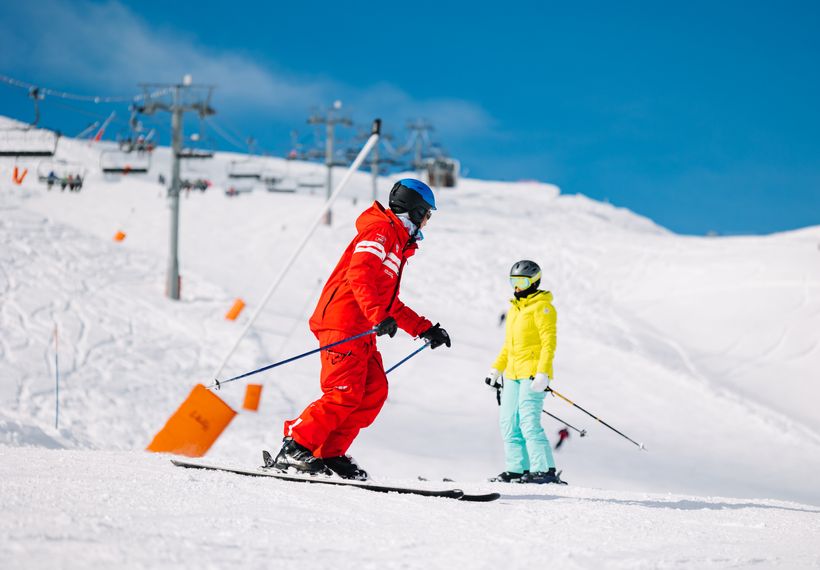 From
210€
Skiing session
1 session per day
Beginner & Intermediate levels
Sunday to Friday or Monday to

Friday
9:00am to 11:30am
Snow front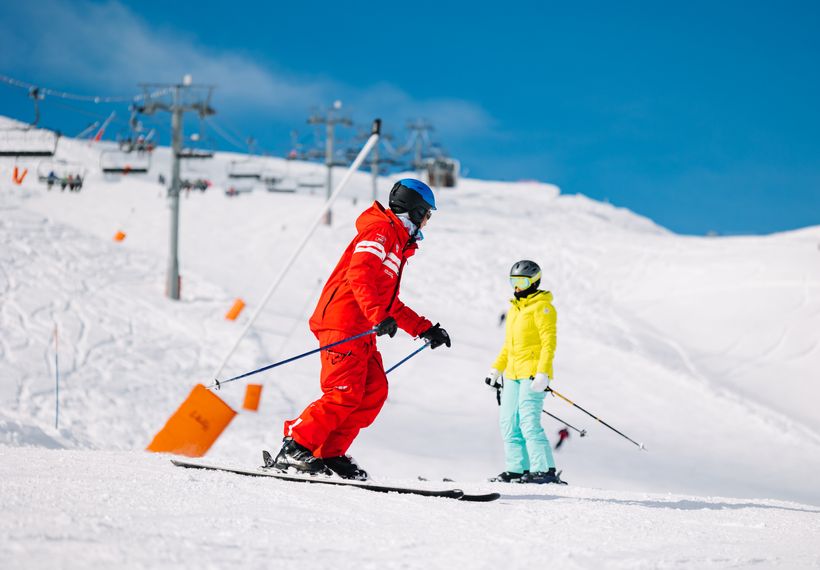 From
210€
Skiing sessions
morning
Beginner and Intermediate levels
Sunday to Friday or Monday to

Friday
Option 1: 9:00am to 11:00am

Option 2: 11:15am to 1:15pm

Snow front